A SURPRISE GIFT FROM HER ?>
A SURPRISE GIFT FROM HER
Relationship is a form of companionship for spouses and partners and is celebrated by them as any day is s present to each other. Marking our third wedding anniversary came as a surprise to me because my wife, an elegant and great woman reminded me why I ought to live happy and thanks to her for making it happen again. The first surprise gift from her was when she accepted my proposal. This one now have added the joy and love I have always had of her. She have packaged my car with a new branded audio system.
If was not an idea I had for long and amazingly it was her second gift to me but this one shows great concern and I have loved it. From the rightful day I purchased my car, I didn't think about my system and it has been subjected to wear and tear and some times it has made me mad and brought much silence in the car. It have made me like one who doesn't have or own a package of such in m car.
I remember when we were going for an evening party for her friends and she had that music she liked to listen every time we would be together, now the system was off and I could read something was bad. Actually she hates that much silence. It all went haywire but I didn't have any option but to watch. She didn't quarrel or show any concerns about repairing it but little did I know the amazing surprise she was to give me at this memorable day of our life. I now know how she holds me and am absolutely unable to express it in words.
Things I like about the new audio system

From the time my old fashioned system was replaced, truly I can say that life began a fresh again. It has the at most clarity, gives each song the meaning and actually I miss that she comes over again for a ride because i know her song would maker her happy and jovial.
I can't imagine that I have all sort of devises compatible in my audio system. I can transfer any of the favourable music from to my device and listen to at any given time. Thanks for the Bluetooth capability as I can share with her some music.
The GPS navigation is what makes our family tour amazing, exciting and enjoyable. They are accurate, reliable and easy to use and actually even when I park at any place no problem as I already know the features of the surrounding areas.
Technology has come with its own height and thus the audio system. The iPods, USB cable and added features have made my audio system a unique and non comparable with that of my friends. I can compress the files, music in my system as well as charge my phones and other devices that are compatible with my system.
THE Conclusion 🙂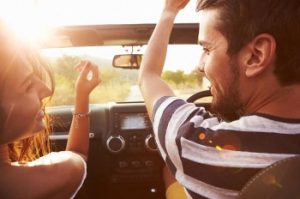 I can't have enough words to express my gratitude and joy of the present my wife gave me, I have been uplifted to the heights of my friends who have amazing audio system like mine. Music and any required sharing is easier now as it acts like a safe foe my data too. It was a surprise gift, but have me realize that gifts have a place in our companionship and will entirely remind me of the best friend I have in life.
Update from April 25th 2016
This is what I got my lovely wife for our 3rd anniversary – a jewelry set from The Eternity Rose. She liked it very much. She didn't know that real roses could be used in making a jewelry and now she's very happy she has one… Love u sweety!